Professional Skin Care Products
Ultraceuticals
Entirely Australian made and owned, Ultraceuticals contains high levels of active ingredients in tested formulations to provide the most effective professional skin care products available without the need of a prescription.
Ultraceuticals has been well recognised in the beauty industry as a leader in developing award-winning breakthrough cosmeceutical skincare products. A combination of sophisticated, patented delivery systems and potent, proven anti-ageing stars like Vitamin A, Vitamin C and Alpha Hydroxy Acids (AHAs), each product is formulated with maximum safety and effectiveness, so you get results which you can actually see. The range of professional-grade products address major skin concerns such as premature skin ageing and hyperpigmentation  and deliver fast-acting, discernible results to reveal clear, firm, glowing, beautiful skin.
Skincare With a Conscience:
Ultraceuticals products:
DO NOT CONTAIN harsh chemicals, propylene glycol, parabens, synthetic dyes and fragrances.
NO ANIMAL TESTING – 100% Cruelty Free
DO NOT CONTAIN any ingredients which have been genetically modified or derived from animals.
ONLY CONTAIN ingredients obtained from sustainable resources that do not harm living eco-systems
Thalgo,  created from the sea, is a world leader in Professional Marine face care  and since its creation in 1968 has become a worldwide recognised brand. Today, Thalgo enjoys a strong presence in 90 countries and is the trusted partner of more than 500 prestigious Resort Spas and 50 Thalassotherapy Centres, thus cementing the brand's international reputation.
Thalgo is committed to  natural, safe Beauty care for Women all over the world and guarantee that every skincare product contains 0% parabens, 0% mineral oils, 0% propylene glycol and 0% GMOs and are not tested on animals.
Intraceuticals' anti-ageing technology is used by  celebrities, high profile skin care professionals,  spas and resorts all over the world.
REVIVE REPLENISH PROTECTYOUR SKIN WITH INTRACEUTICALS 3 STEP LAYERING
Intraceuticals  treatments and professional grade skincare provide powerful anti-ageing ingredients, vitamins and anti oxidants with hyaluronic acid to dramatically transform the look and feel of your skin.
INTRACEUTICALS REJUVENATE RANGE
For the ultimate in clear, fresh, glowing skin we recommend our Rejuvenate range.
Rejuvenate Cleansing Gel rrp $29
Rejuvenate Hydration Gel rrp $89
Rejuvenate Moisture Binding Cream rrp $69
Rejuvenate Eye Contour Gel rrp $129
Call 98764432 to purchase your Intraceuticals products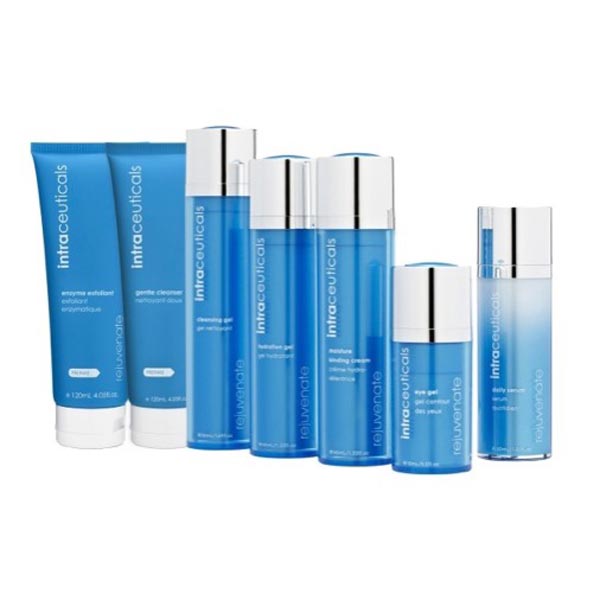 Silk Oil of Morocco encompasses Professional Hair Care, Skin Care and Mineral Cosmetics all of which are infused with Cold Pressed Certified Organic Argan Oil (liquid gold).  Australian made and owned, professional products offering excellent results and value for money.
To view the complete range  of "Silk" products including  current  value packs and special offers go  directly  to my SILK SHOP: http://jo-mckenzie.silkoilofmorocco.com.au/
WHAT IS THE SILK BUSINESS OPPORTUNITY?
Why is Everyone talking about it?  Why Should you be involved?
To learn more about  the opportunity of becoming a Silk Independent Consultant , contact me for more information.
For more information about  "Silk" or to book a Make-over and colour match  session  in Salon, for just $30 (Redeemable on product purchase)  email jo@envisagebeauty.com.au or call 9876 4432.
NURTURE YOUR BEAUTY WITH MINERALS
A warm welcome to the jane iredale line who believe that the most beautiful cosmetic you can wear is a healthy skin. That's why every product not only enhances your beauty, but is also a true extension of skin care.
jane iredale formulas are as natural as possible while making sure that they perform at the highest level. The entire line has been through tests to confirm the products are non-irritating and don't block pores. You can use jane iredale with confidence, even if you have the most sensitive skin.
To Order your Jane Iredale Make-up products, email jo@envisagebeauty.com.au or call 9876 4432.